New sound from the Portuguese/Angolan crew Buraka Som Sistema: Vuvuzela (Carnaval), taken from their new album "Buraka".
Karol Conka
—Sandalia feat. Rincon Sapiência
That is some mean Hip-Hop/Reggae from Brazil!
Sandalia by Karol Conka feat. Rincon Sapiência.
Get your fix here!
Boban i Marko Markovic Orkestar
—Go Marko Go (Robert Soko Remix)
Super stocked that I found this on vinyl. Golden Horns indeed!
Go Marko Go (Robert Soko Remix) by the Boban i Marko Markovic Orkestar. Download the track here. Enjoy!
Some new stuff I found recently but never had a chance to share it.
This is Odjbox and his music is free to download here.
Misun
—Met You (Cousin Cole & Nacey Edit)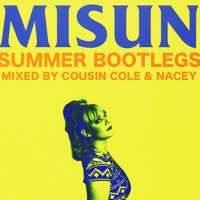 Nice n chill. Met You by Misun. Find it here to download with other tunes by Misun
Souleance
—Segrados Do Samba
My summer tune so far… (northern hemisphere summer that is!)
No download link on this one. Full release (7inch & digital) on the 7th of July here. Enjoy!!!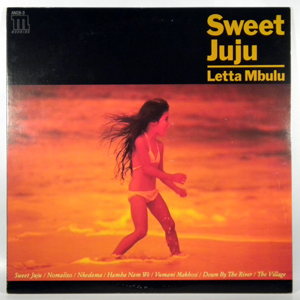 Finally got a digital copy of this gem I found last year in a record shop in London… I then played that vinyl at a NZ summer festival where someone came to the DJ booth and told me this was the most interesting and uplifting sound he heard there… OK, it was late at night already but I took the compliment and considered my job done!!!
Normalizo by Letta Mbulu from the LP Sweet Juju (1985). Click here for the DL. Chur
Great memories of Womad New Zealand 2014 when I was honored to DJ for The Electric Groove Riders!!! Watch out for that crew next summer, things will go big and loud!!! Fuzzy
The Red Gold And Green Machine
—The Look Of Love
The Fuzz has been on a journey in the jungle and is now back with a lotta nu sounds!!!
To start with, here is a brand new single from the L.A. band The Red, Gold And Green Machine called The Look Of Love. This is a magic blend of one drop Reggae with classic R&B vocals. Check out the full album here!